PLS Track Switch
The PLS Switch provides an exit in a straight track. A left or right turn, in one smooth movement.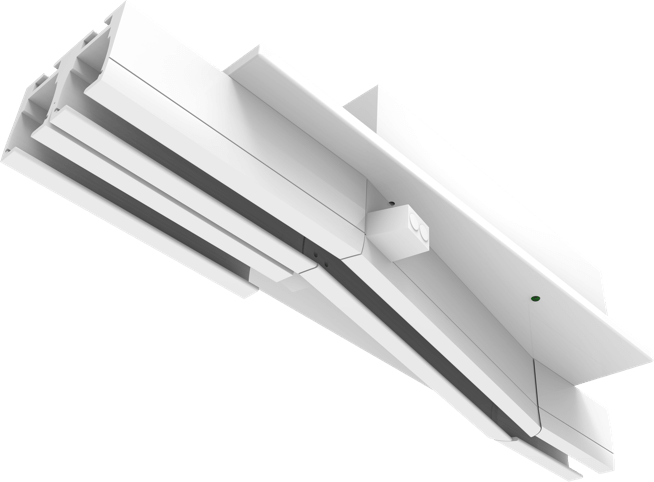 Sensor Motion
Why not make things easier?

The PLS Switch is equipped with the unique Sensor-Motion technology.
Because of this technology the Switch is extremely easy to operate. No wall switches or rail contacts but smart sensors detect the hoist and activate a motion to change direction or connect segments of track.
Effectively this means not only more comfort, but also more attention for the patient instead of having to divert attention to operate a track system.
Technical specications
| | |
| --- | --- |
| Usage | As exit in corridor. Available in left or right version |
| Connecting rail     | A-Profile and B-Profile |
| Operation | Sensor Motion |
| Compatibility     | PLS Track-Switch must only be used in combination with PLS Rail Profile |
| Weight and materials     | 8,2 kg. Aluminium, standard powder-coated in RAL 9010 |
| Electrical specs     | Power supply: 24 VDC, max 3,5 A. Use only in combination with PLS approved power supply. Activation by PLS Sensor-Motion technology |
| Model number     | Left = 1003, right = 1004 |
| Marking | CE-marked as a part of the PLS Rail System, in accordance with ISO:10535:2006 |