PLS Coupling
The PLS Coupling automatically locks a traverse rail of an XY-system to a fixed track. This way the hoist unit can leave the XY system and enter other rooms. The PLS Coupling is equipped with our unique Sensor-motion technology.
Technical specifications
| | |
| --- | --- |
| Usage | Connects traverse rail XY to solid rail system |
| Connecting rail     | 55x65 mm (1383) only 22,5 mm above track |
| Operation | Sensor-activated |
| Compatibility     | PLS transit coupling must only be used in combination with PLS rail profile |
| Weight and materials     | 4,7 kg. Aluminium and galvanised steel, standard powder-coated in RAL 9010 |
| Electrical specs     | Power supply: 24 V, max 3,5 A. Use only in combination with PLS approved power supply. Activation by PLS Sensor-Motion technology |
| Accesoiries | Safety-lock (standard) 1032. Stabilizer (optional) 6109/6110 |
| Model number     | 1025 |
| Marking | CE-marked as a part of the PLS rail system,In accordance with: EN: 10535:2006 Directive 93/42/EEC |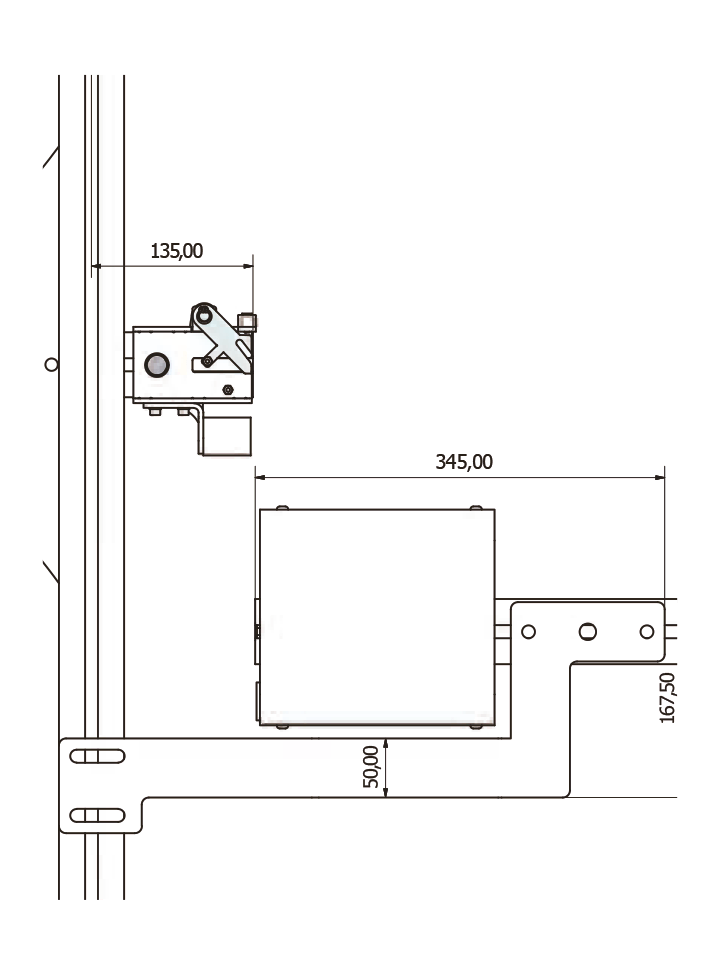 Sensor Motion
The PLS Rail Coupling is equipped with the unique Sensor-Motion technology. Because of this technology the coupling is extremely easy to operate. No wall switches or rail contacts but smart sensors detecting the hoist and activate a motion to change direction or connect segments of track. E ectively this means not only more comfort, also more attention for the patient instead of operating a track system.