AR-350
The AR-350 is a heavy duty Ceiling Hoist for a safe and respectful patient movement. The high-quality Ceiling Hoist is extremely low noise in use, both in lifting and moving through the rail.  The standard features are:
An advanced battery protection system.
Auto stand-by when not used for a while.
No power consumption in stand-by.
Slow start and stop function for high lifting comfort.
Prepared for an electric spreader bar.
Charged by hand control, using a magnetic wall charger. 
Double steering trolley for an easy and smooth transfer through the rail.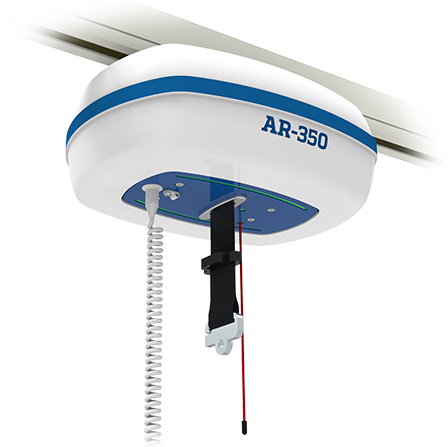 Technical specifications AR-350
| | |
| --- | --- |
| Lift capacity (swl) | 350 kg |
| Dimensions | 377 x 297 x 135 mm |
| Weight | 15,7 kg |
| Power | Battery charged; 24 V/DC, 5 Ah |
| Minimal belt length | 140 mm |
| Maximal belt length | 2260 mm |
| Lifting velocity | 35-70 mm/sec |
| Lifts per full charge | >80 @200 kg, >35 @350 kg |
| Charging time | 8 Hours |